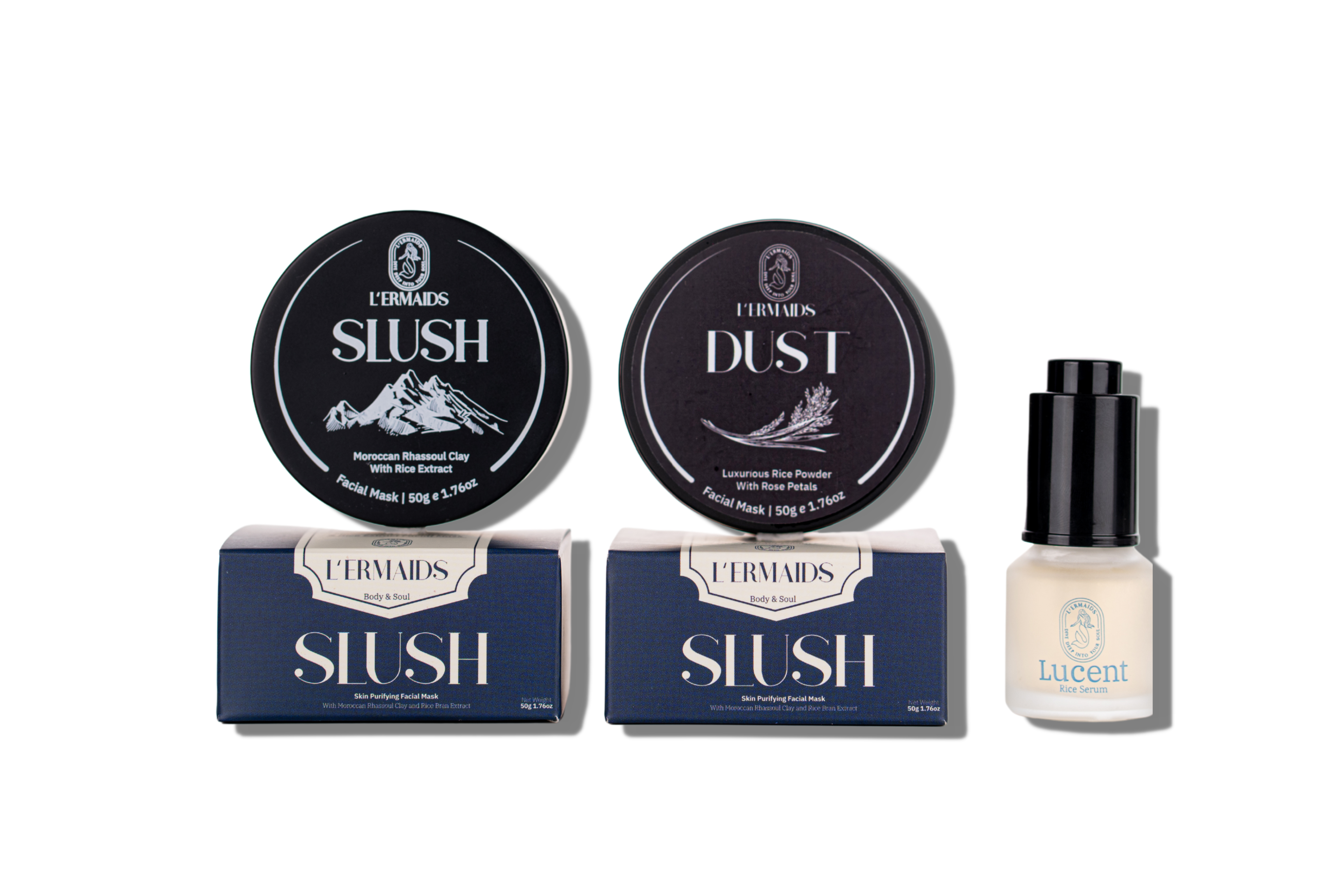 L'ermaids is a premium skin care brand that is made accessible to every walk of life. The word itself is a combination of the French word 'La' means 'The' and the word 'Mermaids' which are beings who have always been depicted in fables as stunningly beautiful women who live in the ocean and serve as its guardians.
Learn More
Shop & Experience us for a beautiful complexion and healthier skin. As a 'beauty enthusiast', we will continue to strive our best to provide quality products, best value and highly conscious for our beloved patrons.
AYU

"Fav sis masa guna Slush, muka rasa tegang tapi sedikit kering, tapi lepas apply Lucent jadi moist semula."

Read more

ZUL

"TQ for introducing me this product. It works very good on my skin. Siapa kata lelaki tak perlu jaga kesihatan dan kebersihan kulit ? I akan recommend to my guy friends."

Read more

IZZUAN

"Lovely packaging & smells amazing. Muka rasa fresh je lepas guna Slush. Really good quality and speedy delivery."